Separated by the Sea: Life as a Maritime Family – CapeCod.com News
CapeCod.com
Your Source for everything Cape Cod
This past weekend, my husband set sail along with hundreds of cadets on the Mass Maritime Training Ship, TS Kennedy. He'll be away from home and our young son for roughly 6 weeks. If you had told me years ago that not only would I be cool with this that I'd kinda be looking forward to I would have thought you were crazy.
When I met my merchant mariner husband, we were both living and working in England. I didn't realize until we were together a for a few months, (and after he'd totally swept me off my feet), that his stay was temporary and he'd be going back to sea.
I remember saying, "Well I just figured if you liked this job and they liked you…" And he replied something like "oh no I work at sea, that's what I do."
He's a marine engineer and at the time was a civilian Chief Engineer working aboard Navy ships. While most spouses of those aboard these navy ships lived on bases with other families going through the same thing, I was on my own. People who have never been involved in the maritime lifestyle don't understand and it's easy to feel alone. I remember googling for tips to stay connected. However, most long distance relationships have the luxury of scheduling visits and at times we wouldn't even have email.
Here's what I learned and how we make it work:
1) I have a lot of military folks in my family, so I know and appreciate that things have come a LONG way. Email, cell phones, and skype allows for real time communication rather than numbering letters. That being said communication can still sometimes be spotty due to location or classification of the ship. When the ship went dark, he would still keep a letter going with an update every day. Then he'd hit send as soon as they came back on line. I began to do the same. It meant we were still update with each other everyday. Even it took a while to get there we still documented our day and our emotions.
2) Do things for you! Take the time apart to watch the movies your half doesn't like. Sign up for a class or set a goal. It helps to make the time go faster. It also creates a feeling of self improvement instead of waiting to do things when you're back together.
3) Plan Something in the Future, but nothing too big. Be prepared that when people come back from sea they often need time to decompress. In my mind, I want to roll out the red carpet and have a welcome party at the airport. However, they might want to sleep for 2 days straight and order pizza. Be careful of timing. Not all leave happens when it's supposed to and not all ships arrive in port when they're scheduled. A weekend getaway about a week after he arrives home is perfect.
4) Pictures! The amazing thing about technology is that we can send pictures and videos with the snap of a finger. I used to take at least 1 picture everyday and send it to him on the ship,but often more. If I went to dinner with friends or a walk on my own I'd take a picture. Now that we have a little one, we do a lot of videos. I want him to feel like he's experiencing life with us. One day when our kids are a little older, I'll have them make their own journal with small things they find or make to give to Daddy when he's home.
5) Real Talk I read that long distance relationships can be more stable because those in them tend to discuss more serious issues. We spent almost 15 months apart only seeing each other for about 2 weeks during that time. During that time we were planning our life on Cape Cod. He was banking time until I moved back to the states. We discussed everything from the kind of life we wanted to have to my engagement ring. We didn't just talk about how was your day. It built our relationship to what it is today.
6) Have a Strategy Together – Be open about what works in terms of communication. The amount of communication you might need might not be the same as the partner. Make sure they know what you are expecting and vice versa.
We were over the moon when my husband was offered the position at Mass Maritime. He gets to do what he loves, but gets to come home (almost) every night. Believe it or not, I'm happy that he sails every year on the sea term. He spent 15 years of his life on the ocean. If he didn't go to sea, he'd go stir crazy. Meanwhile I will get to binge watch all the TLC dramas and art house movies I can handle. Plus there's the whole absence makes the heart grow fonder. Nothing makes you appreciate your partner than not having there beside you every day.
You can stay up to date with the T.S. Kennedy on it's 6 week sea term at FollowTheVoyage.com. There are blogs written by cadets and the captain, a Q & A section, and it's a great resource for kids to learn about life at sea. Make sure you check out the adorable photos of our little one on board the ship!
By Rebecca Romo
Rebecca Romo hosts Feel Good Mornings weekday mornings from 6-10 am on 99.9 The Q. Originally from New Orleans, she moved to Cape to be with her husband a second generation Cape Codder.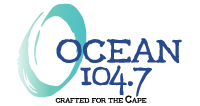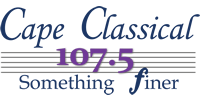 Return to top of page
Copyright © 2022 Cape Cod Broadcasting Media